Data Protection Law, Definitions and Principles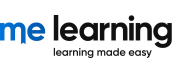 Overview
This engaging online course will increase your understanding of the Data Protection Act and the GDPR, which set the rules for handling personal information.
With increased penalties for non-compliance under the new data protection regime, this course is a valuable resource to help you stay on the right side of the law.
About this course
This engaging course explains what the key differences are between the old data protection regime and the new one. It also explains why and how the law has changed and what the improvements are.
The course also talks about why it is important to keep personal data secure, the improved rights for individuals and the consequences should you not keep personal data secure.
Audience
This course is perfect for you if you work with (or can access) personal data and/or sensitive personal data (now called special category data). It's a good grounding in data protection for anyone who deals with data of this nature.
Objectives
Once you've completed this course, you'll have a knowledge of:
The GDPR and the new Data Protection Act
The key differences between the current data protection regime and the new one
The primary aim of the new legislation
Who the legislation applies to and how they will be affected
What is meant by personal data and special category data
Why protecting personal data is important
What the core data protection principles are
The improved rights for individuals
The new conditions for consent
Who administers the penalties