Dare to Disagree - Challenging Leadership Constructively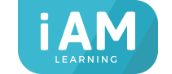 Overview
Psychological safety isn't the complete absence of conflict. Y'see, workplaces need constructive conflict. It's how good ideas become brilliant ideas. And you can't overcome problems and challenges if you don't raise them. Psychologically safe workplace cultures allow employees to speak up without fear of being humiliated or punished. The responsibility for communicating in a respectful, productive way is shared.
Even if your boss isn't an actual god, it can feel intimidating to challenge senior team members. This could lead you to feel anxious and unsafe to do so. You might avoid speaking up all together. Or you could contribute to an unproductive, hostile conversation that undermines psychological safety for everyone. Understanding how to avoid defensiveness and embrace open communication can help you avoid this. You'll feel safer, and so will your team.
Outline Learning Objectives:
Understand the difference between approaching conflict from a connect mode, rather than a protect mode, so you can constructively challenge leadership
Recognise the role that active listening can play in contributing to a culture of psychological safety in your workplace
Why take this course?
We all have a responsibility to contribute to psychological safety in our workplaces. That's why you'll benefit from learning how to challenge leadership constructively. This course will show you how to go about it. It'll help you share ideas and concerns in a way that encourages innovation. What you learn might even help you save your organisation from sinking.