DSE Refresher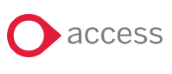 Overview
DSE stands for Display Screen Equipment, more commonly known as a monitor or computer screen, but also includes laptops, touch screens, tablets, and other similar devices.
Only a small proportion of DSE users actually suffer ill health as a result of their work. Where problems do occur, they are generally caused by the way in which DSE is being used, rather than the DSE itself.
This refresher course is suitable for any employees who work with DSE. It's important to work with DSE as safely as reasonably practicable.
Objectives
At the end of the course, trainees will:
Cover what the hazards and risks are when using DSE, what Work Related Upper Limb Disorders (WRULDs) are, and how Carpal Tunnel Syndrome (CTS) can affect a person. As well as what Work-Related Stress (WRS) is and how to reduce those risks.
Cover the key factors for a workstation to be suitable, how you should adjust your screen(s), and avoid glare. As well as keeping your workstation organised and remembering to take short frequent breaks.
Cover what the different types of portable DSE are, the key risks and hazards of using portable DSE, and how to avoid those risks.