Cybersecurity Basics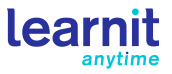 Who it's For:
Anyone wanting to safely and securely use a computer.
What it is:
Cybersecurity is all about computer safety, including the threats you'll face and how to stay clear of them.
What You'll Learn:
In this course, you will learn the basic definitions of the various malware threats including viruses, worms, trojan horses, ransomware and rootkits. We then do a deep dive into phishing scams, how to spot them and how to avoid them. We then explore ransomware, how to avoid it and the staggering financial costs of ransomware attacks to a company. We then survey some important data points and anecdotes with regard to businesses and governments and the financial dangers or malware attacks. The class then explores basic computer security, internet safety, network security and how to shop safely. Finally, we offer important tips and strategies for computer safety and how to report any malware, phishing or ransomware attacks.