Cybersecurity Awareness Essentials: Protect your Digital Realm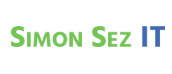 Course Overview
Welcome to our Cybersecurity Awareness Essentials course, where you'll dive into the fundamentals of cybersecurity to fortify your digital defense. This course provides a comprehensive exploration of essential concepts and practices in the field of cybersecurity.
Designed for individuals seeking a solid foundation in cybersecurity principles, this course covers a wide range of topics, including network security, email security, web browsing security, device security, and more. We'll cover vital areas such as identifying threat actors, understanding their motivations and methodologies, securing networks, recognizing and countering phishing attacks, and implementing robust device security measures.
By the end of this course, you will be able to grasp the essential concepts and practices of cybersecurity and acquire practical skills to safeguard yourself and your organization against cyber threats.
Equip yourself with the knowledge and tools needed to protect your digital life while confidently navigating the digital landscape and safeguarding against evolving threats today!
Learning Objectives:
By the end of this course, You'll be able to:
Understand the fundamental concepts of cybersecurity and identify common types of cyber threats and their potential impacts.
Implement best practices for securing networks and preventing unauthorized access.
Recognize the importance of email security and apply strategies to mitigate email-based threats.
Utilize secure web browsing techniques to protect against web-based vulnerabilities.
Implement effective strategies to secure various devices, including computers, laptops, and mobile devices.
Implement password security measures, multi-factor authentication, and encryption techniques to enhance data protection.
Apply best practices for protecting personal information and preventing identity theft.
Recognize social engineering techniques and adopt strategies to mitigate social engineering attacks.