Cyber Security Awareness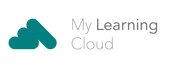 Course Overview
This course has been designed to give learners a greater understanding of cybersecurity concepts and their responsibilities in relation to cybersecurity.
The aim of this course is to increase awareness of threats relating to cybersecurity and what can be done to help combat these threats.
Course Outcomes
By the end of this e-learning module, you will have an understanding of the following learning outcomes:
Understand what Cybersecurity and its associated impact means
Understand the possible effects of a successful cyberattack
Understand the different elements of malware
Understand the threat of social engineering and hacking
Utilise best practices when operating on-line
Utilise best practices around password creation and storage
Understand other considerations in relation to Cybersecurity
Understand the protection and prevention available
Understand what to do in the event of an attack.