Customer relationship: creating commitment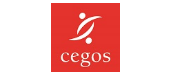 Introduction
Persuading the customer could be as simple as charming the customer. For example, by shining light on a solution that seemed fabulous but which, in retrospect, turned out to be very costly or simply impossible to carry out.
But then what about the customer's loyalty?
In this module, we are going to explore how to persuade customers.
Module Objectives
By the end of this module, you will know how to:
Secure customer agreement to your solutions by capturing the customer's attention, supporting your proposals with well-structured arguments and guiding the decision-making process.
Module Program
Using the customer's needs to support your argument.
Focusing on customer benefits to deliver satisfaction.
Using service-oriented language.
Securing customer loyalty, even in a deadlock.
Key Advantages
Practical exercise in rephrasing the customer's need.
An argument-building technique that is easy to use.
Real-life examples of dealing with objections.
Target Audiences
Anyone who works in direct contact with customers.
Prerequisites
No prerequisites.