Customer Service in Higher Education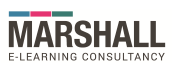 Introduction
Want to support your staff to achieve high levels of customer service and develop positive strategies to deliver good customer care? This best practice customer service e-learning course could be the answer.
It examines the key skills required to deliver good customer care and encourages staff to reflect on their own values, attitudes and practice. Through case studies, scenarios and exercises, this e-learning course offers a framework for reflecting on current practice in the delivery of customer care.
Your learning outcomes
This e-learning course will ensure your staff can:
Define good customer service
Distinguish what separates good and bad customer service
Provide an understanding of the key principles of equality and diversity with regard to customer service
Explain the skills required for effective communication
Provide guidance on dealing with difficult situations and complaints
Course duration
30 minutes - Staff have the option to bookmark progress and complete the e-learning course in chunks.