Customer Service - First Contact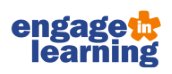 Course Overview
What first impression do you give when you first meet or speak to a customer? Here you'll put yourself in your customer's shoes and learn how to see yourself through their eyes. Discover how to make that vital good first impression and set the tone for a successful relationship.
This online training course will guide employees new to customer service through the reasons why making a good impression is key to a successful customer service experience.
Video scenarios place the learner in the scene and ask what they would do in each situation.
Course Outcomes:
Understand the factors which combine to make a good first impression
Improve on your ability to deliver a good first impression
Know how to dress appropriately for your role
Understand how to acknowledge and approach customers
Know how to build a successful rapport with your customers
Target Audience
Anyone working in a customer facing role