Customer Engagement Toolkit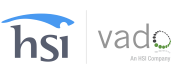 Course Overview
This training focuses on the skills needed to engage customers and keep them. Designed for mobile playback in any location, narration is optional, and information is presented in short segments.
Audience
Individual
Course Content
Module 1 - Engaging the Customer
This module outlines the skills needed to start and finish a conversation that will identify and satisfy the customer's needs.
Module 2 - Selling by Suggestion
This module will describe techniques for "upselling" the customer and increasing sales.
Module 3 - 10 Principles of Customer Service
This module takes you on a journey of discovering 10 principles that can help improve customer service.
Module 4 - Customer Loyalty and the Trust Continuum
This module explores the trust continuum concept and illustrates implementation of the concept in a workplace scenario.
Module 5 - Managing Customer Complaints
This module provides an overview of why customers complain and the necessary that can be taken to address and resolve their concerns.
Action Learning
Vado e-learning courses help you to "learn by doing". Applying action learning and the "70 : 20 : 10" model for learning and development (70% of learning comes from challenging assignments, 20% from developmental relationships and 10% from coursework/training), Vado courses are designed to leverage the all-important 70% so that you can learn through action, experience and knowledge application. During the course you can expect to be asked to "break off" to undertake related tasks, try things out for real and reflect on the experience.
Features
Built to meet the way most people learn (on the job), each Vado course provides learners with tutorial videos, a course 'Introduction Video', downloadable job aids, and an exercise to perform on the job to practice and build the desired skill. With mobile responsive courses designed to work on any mobile device and any screen size, learners will be able to develop anytime, anywhere, and when the learner is ready.