Customer Empathy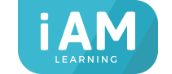 Overview
When an emotional customer pops up in front of you, what do you do? Listen to them and deal with their problem? Sure. But that might not be enough to make the customer feel understood. Can you be empathetic enough to provide great customer service?
Having customer empathy means that you can recognise and respond to your customers'; feelings. I know. Talking about feelings is a bit... mushy, isn't it? But there are so many benefits of developing customer empathy. You'll be able to understand people better, deal with conflict, and notice body-language cues. There are also lots of simple techniques you can use to increase empathy in your customer interactions, such as active listening and choosing the right phrases to say.
By the end of this course, you'll be able to:
Explain the difference between empathy and sympathy
Recognise different types of empathy
Explain the benefits of using empathy in customer service
Apply techniques to increase empathy with customers
Why Should I take this course
This course is for anyone working in customer service who would like to find out more about empathy skills. Empathy is a vital skill for customer service and can help you represent the company in the best way possible. Empathetic interactions can bring repeat customers and improve the reputation of your company.