Cultural Competence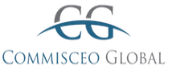 Course Overview:
This course is designed to help business professionals boost their performance when working internationally and across cultures. Learners will gain an understanding of important cultural differences in the workplace and their influence on working practices. They will develop practical insights and strategies to identify and bridge these differences at the outset, ensuring that culture is positively harnessed. By taking the course, learners will develop a comprehensive toolkit of strategies and techniques to ensure they work productively and with credibility.
Who should take this course:
This course is suitable for professionals working across cultures at any organisational level. The course is relevant to individuals working within any industry.
Course content
This unique training course has been broken down into 12 chapters focusing, designed to take learners on a journey through to cultural competence.
Chapter 1: Overview - Framing the course content and its benefits to professionals working cross culturally.
Chapter 2: Culture - Exploring the concept of culture and highlighting the features most likely to trip people up.
Chapter 3: Why Focus on Culture - Reviewing high profile cases of 'culture gone wrong' and emphasising the reason why culture should be a priority in international business.
Chapter 4: The Cultural Lens - UFocusing on the role of our environment in shaping our unique understanding of what is right / wrong / acceptable and unacceptable.
Chapter 5: Self Awareness - It takes two to Tango! Reinforcing our own personal role in any cross cultural interaction.
Chapter 6: Stereotypes and Bias - Covering the influence of cognitive bias and stereotypes on the way we perceive and respond to others.
Chapter 7: Introduction to Cultural Values - Introducing the importance of cultural values as behavioural drivers across cultures.
Chapter 8: Time - Exploring importance differences in the way people respond to 'time' across cultures, the impact on the workplace and potential challenges.
Chapter 9: Communication - Breaking down communication into two principle communication styles, exploring the dynamics between these styles and typical challenges.
Chapter 10: Teamwork - Highlighting different approaches to teamwork across cultures and the impact of these differences on multicultural teams.
Chapter 11: Dealing with Conflict - Equipping learners with strategies to pre-empt potential conflict and to deal with it positively.
Chapter 12: Self Development - Exploring different opportunities for further development and heightened awareness.
Assessment
Assessment is carried out during the course.
You will be asked a mixture of multiple choice and quiz questions, coupled with questions based around case studies and workplace scenarios.
With a pass mark of 85%, the answers are marked automatically so you know instantly whether you have passed. If you don't pass, then not to worry! You can take the test as many times as you need and there's no extra charge.