Critical Thinking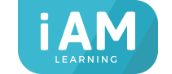 Overview
Ever had to think on your feet? Make decisions fast, solve a tricky problem, pronto? Like that time when you only had a few minutes to order those new climbing ropes you needed before delivery cut-off. Reviews on the selling website were 5-stars, but you were sceptical, they looked cheap. Did you buy them anyway? Or did you cross-check with another review website and potentially miss your delivery slot? Urgh, there's never enough time for this stuff! The truth is, at that moment, you were tapping into your critical-thinking skills to solve that problem
What if we told you that those quick decisions don't have to be so stressful? And reaching that 'light bulb' moment could actually become second nature? Well, it's true. Whether you're an intern, CEO, or simply trying to take the stress out of your everyday routine, critical thinking can help you to make rational decisions quickly. This short course has been designed to show you how.
By the end of this course, you'll be able to:
Recognise the 7 steps to improve your skills in critical thinking
Why should I take this course
Like it or not, making decisions is part of life. And whether you're at work, home, or climbing Kilimanjaro, being able to make independent decisions is a key life skill everyone needs. This course, suitable for everyone, will give you a process to follow, so you can turn those everyday problems into successful solutions and avoid mistakes. If you'd like to know how to turn the tables on those tricky troubles, then this is the course for you.