Critical Thinking and Problem Solving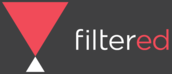 Overview
By applying a simple and structured approach to problem solving, new options will become clear. When identifying potential solutions, thinking critically provides the tools to determine the correct solution for each situation.
This course introduces you to the principles of 'critical thinking', then teaches you a framework to apply in the workplace.
Learning Outcomes
See the bigger picture behind the problem using a comprehensive framework.
Gather supporting data, and generate and compare solutions.
Make better decisions that impact the board or company director.
Audience
Professionals responsible for achieving corporate goals and finding solutions to organisational problems.
Team members that must make day-to-day decisions.
Syllabus
Section 1: Introduction to Critical Thinking
Unit 1.1 - What is 'Critical Thinking' All About?
Unit 1.2 - Core Principles it Helps to Know
Unit 1.3 - The Reality of Decision Making
Unit 1.4 - How Much Does it Matter?
Section 2: Building Your Case: Data and Methods
Unit 2.1 - Data Quality
Unit 2.2 - Understanding Data
Unit 2.3 - Interviews: Your Best Qualitative Technique
Unit 2.4 - Section Plenary
Section 3: The Problem Solving Approach
Unit 3.1 - Know Your Outcome
Unit 3.2 - Examine Your Problem
Unit 3.3 - Generate Options
Unit 3.4 - Analyse Options and Select a Solution
Unit 3.5 - Decision Making
Unit 3.6 - Implementation Planning
Unit 3.7 - Evaluation
Unit 3.8 - Section Plenary
Section 4: Presenting Your Case
Unit 4.1 - Presenting and Influencing
Unit 4.2 - Section Plenary
Section 5: Conclusion
Unit 5.1 - Keep an Open Mind and Ask Good Questions
Unit 5.2 - Course Plenary
Duration
3.5 Hours