Creating and Automating Your Sales Process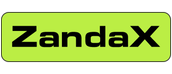 Course Overview
The course doesn't just explain how important it is to set up effective sales processes - it also shows you how to do it!
We start right away with creating your own sales process - matching how your team works to what's needed. And the more care you take, the better your results will be.
Then we show you great ways to automate your process, saving time, cutting errors, and creating more space for your salespeople to sell.
When you've finished this course, you'll know how to create a sales operation that's super-efficient, and easy to manage, too!
Course Objectives
After taking this course, you'll be able to:
Make sure your sales processes are effective
Automate processes to boost sales
Course Outline
Course Introduction & Workbook Download
Creating an Effective Sales Process
Automating Your Sales Process
Key Takeaways
[NOTE: An interactive workbook is provided to support your learning]
Target Audience:
Our Creating & Automating Your Sales Process course has been developed for sales managers, present and aspiring, who are looking for an interactive, practical induction into how to set up and streamline their sales process to enable a smooth, and effective, sales operation.
This is a 'back to basics' course, so although experience in a sales or sales management role will be very helpful, you won't need it to understand the content.