Creating a Good First Impression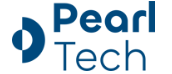 Course Overview
Whether you're working in a customer-facing role and want to provide outstanding customer service, or you are looking to gain the skills to present yourself well, Creating a Good First Impression will teach you everything you need to know about communication and presentation. If you want to be an asset to any workplace then this is the course for you.
Who is this course for?
Creating a Good First Impression is designed for anybody who works in a customer-facing role where customer satisfaction is key. Beginners to customer service and professionals in the sector will both stand to benefit from this training course. It may also be advantageous to those who want to develop their people skills more generally, so that they know how to give an excellent initial impression in a job interview, for example.
What will you get from this course?
Upon course completion, you will have the knowledge and skills to interact successfully with customers and deliver exceptional customer service. You'll also be able to positively reflect the views and values of your organisation and impress others through your behaviour and body language.
When you have completed this course, you will be able to:
Prepare for and greet customers
Understand how your behaviour affects the customer's perception of you
Effectively and appropriately communicate with customers in a range of different situations
Course features
Interactive, audio-led content with videos for an engaging study programme
Practice activities and scenario-based exercises to test your understanding
Advice and tips from experts in the customer service sector
Additional course resources to take your study further
Glossary of useful terms and phrases