Creating & Managing a Virtual Team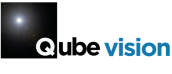 Course Overview
What does your workplace look like? Do you manage a virtual culture or are you starting to develop one? The Creating and Managing a Virtual Team course is aimed at managers who have the responsibility for a virtual culture. This could mean their direct reports are:
Homeworkers
Lone workers
Remote teams
Mobile workers
Flexible workers
The world of work is changing fast and this course has been created in response to companies flexible working styles and needing to create and manage virtual teams. Ensuring a productive, positive and safe working environment is paramount. Building, keeping and developing a successful team to meet current and future demands is every manager's priority.
Objectives
This is a 5-hour course, divided into 2 parts to cover all aspects of creating and managing a virtual team and will explore awareness of the following areas:
Changes and challenges of a virtual team
Culture of a virtual team
Legislation for a virtual team
Communication in a virtual team
Working on the move
Your well-being
Managing change in a virtual team
Leading and motivating your virtual team
Performance management of a virtual team
Future-proofing
Your online course will equip you with the knowledge that you need to support your skills, actions and behaviours in the workplace, ultimately building towards outstanding creation and management of a virtual team that everyone will want to work with.
Approach
This fully online course has been carefully designed to enable you to take the materials, apply the learning to your role and is broken down into manageable stages. This course allows you to check your knowledge at relevant steps. Learning resources include:
Narrated media
Video
Downloadable PDFs
Signposting to suitable organisations
Supporting glossaries
Interactive elements
Ongoing assessment
Progress tracking
In this course you can download the following support materials:
Full transcripts of all lessons in PDF booklet form
19 PDF activities for you and your virtual team
2 spreadsheet solution support documents
1 presentation template
1 document tool for use with new staff
2 podcasts
To ensure you are able to interact with all the course content, you will need:
Word Processor
Spreadsheet program
Presentation program
PDF reader
Printer with paper and card
Speakers/headphones
Access to the Internet
Web browser with the ability to use a VLE/LMS
Target Audience
Managers