Creating Effective Online Meetings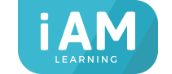 Overview
Remember when video calls were a novelty? Ooh, look at Sandra's bookcase. Uh oh, Christine's dog's just joined the call. Sorry, Tim, you're on mute... No, you're still on mute... But now people are used to online meetings, so you need to up your game.
Preparing for online meetings is important. For meetings to be effective, you need to consider tech, interaction, and how you deliver information to keep your team engaged. This course will tell you everything you need to know.
Outline Learning Objectives:
Choose the most effective tech to help you deliver your online meeting
Recognise the importance of interaction and fun to keep participants engaged
Follow key steps to prepare for, run, and review an online meeting to get the most out of your time and your team
Why should I take this course
This course is for anyone who runs online meetings. It'll help you choose the right tech to deliver your meeting and understand how important interactivity and fun is for engagement. You'll also learn to follow key steps, so your online meetings are effective.