Covid-19 Safety: De-escalating Mask-related Conflict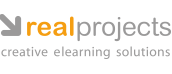 Course Overview
This animated video course shows learners how to challenge non-compliant customers in a way that not only avoids conflict but provides a positive customer experience. Learners are introduced to the variety of reasons why customers might not wear masks, from medical exemptions to political beliefs. Finally, the course equips CS professionals to recognize signs of potential aggression, de-escalate confrontations, and stay safe when de-escalation doesn't work.
To develop this course, we've drawn on the expertise of security specialists Trisat, who have helped clients from Jaguar Land Rover to T-Mobile keep their people safe. Our 15 years' experience in learning design, UX and creative writing make the learner experience engaging and empowering.
Course Objectives
Guided by lively audio narration and creative animation, learners will find out how to:
Prepare the workplace with appropriate signs
Assess why a customer might not be wearing a mask
Challenge a customer without a mask
De-escalate mask-related conflict
Disengage safely when de-escalation fails
Course Duration:
The course takes around 7 minutes to complete.