Contractor Safety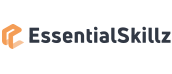 Course Overview
This course has been Approved by RoSPA.
If as an organisation you use Contractors or Sub-contractors to carry out work on your premises, then it is your responsibility to provide information regarding the site/premises and any hazards that may affect their activities.
It is important to communicate any specific health and safety requirements contractors must comply with (such as site access, security and emergency procedures) to ensure the safety of both parties.
Courses are regularly updated so that the look and content are as fresh and stylish as possible. EssentialSkillz range of class-leading E-learning solutions include rich animations (no Flash is used, so M-Learning is an option as courses are compatible with iPad's), crisp clean graphics and engaging content.
Course Objectives
This course covers:
The Health and Safety responsibilities of both parties as specified under current Health and Safety Legislation
General site procedures and safety requirements in relation to a variety of areas such as using PPE, working from heights, working with electricity, permits, etc
Emergency procedures in place and how to report an accident
Benefits to your organisation
Ensure Contractors complete the training BEFORE they gain access to your site
Demonstrate due diligence with regard to the management of Contractors and the communication of your Safety Policy
Extremely practical solution for the delivery of this training requirement
Target Audience
All contractors