Considering how you spend your time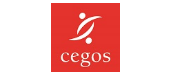 Introduction
Days, hours, seconds… Is there ever enough time in a single working day?
What if we could make time last a bit longer?
In this module, we will explore how you behave when it comes to time management.
Module Objectives
By the end of this module, you will know how to:
Identity several ways to make better use of your time, based on the priorities of your mission.
By prioritizing your tasks and working on your personal style and time-wasting factors, you will be able to manage your time more calmly and effectively.
Module Program
Adopting an effective time management strategy to cope with excessive workload.
Clarifying your role and identifying important tasks in relation to the objectives of your mission.
Assessing how you use your time based on four levels of analysis.
Identifying the main time-wasting factors.
Key Advantages
Through self-assessments and analysis grids, you will gain a clearer insight into how you use your time.
The matrices and indicators will help you find your own time management solutions.
Target Audiences
Anyone who feels they do not have enough time to complete essential tasks.
Prerequisites
No prerequisites.