Conflict Resolution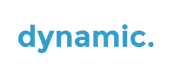 Overview
Conflict in the workplace environment can lead to multiple negative consequences. High staff turnover, absenteeism, excess sick leave, productivity problems and a poor company culture are just a few results of workplace conflict that is poorly handled. If conflict is not adequately dealt with, it can potentially lead to more serious HR and legal problems for an organisation.
This module teaches the techniques to avoid the aforementioned negative consequences conflict can cause.
What's included in this course?
On completing this module, the learner will be able to:
Describe the common causes of conflict.
Describe two forms of communication.
Give examples of communication breakdown.
Explain three examples of communication models that can assist in conflict resolution.
Describe patterns of behaviours they may encounter during different interactions.
Explain the difference between warning and danger signs.
Give examples of impact factors.
Describe the use of distance when dealing with conflict.
Explain the use of reasonable force as it applies to conflict resolution.
Describe different methods for dealing with possible conflict situations.