Conflict Management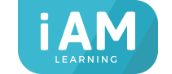 Overview
Let's be honest, most people have painful memories from their school days. The embarrassment, the heartbreaks, the terrible haircuts. Thankfully, those days are over. Learners want to get straight to the point, and that's why this course has been condensed into engaging, manageable chunks that you can take now, on the bus or wherever, via mobile or desktop. Our courses provide learners with important knowledge, information and confidence to do their jobs or upskill in an entertaining way
About this course?
'HANDS OFF, this is MINE. If I find out who has been stealing my yoghurts, there will be SEVERE repercussions!' 'Don't look at me, I'm lactose-intolerant.' Ah, the office. A shared fridge is a breeding ground for passive-aggressive notes, it seems. The thing is, a modern office often contains a mix of personalities and cultures. Whilst diversity is a brilliant thing in itself, hiring people from all walks of life can lead to some conflicts in the workplace if those cultures collide. With our guidance, you can take control of your office to help mitigate any conflicts and help prevent them in the future.
What does this course cover?
How to handle conflict at work
Accommodating different personality types
How to prevent conflicts from occurring
Who should take this course?
This course would be of particular interest to HR staff or people in a Learning & Development (L&D) role, but equally, anyone in a position of authority would find it useful. It's only a few minutes of your time, but it could potentially save you many hours of conflict resolution meetings in the future, so the payoff is pretty big.
Why take this course?
Happy staff are productive staff. When you all work together to eliminate conflict within the workplace, your business can continue to flourish. Conflict can have a detrimental effect on productivity and morale, so it's best to sort it out quickly and effectively