Conflict Management Skills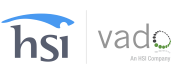 Course Overview
Managers build their own conflict management skills, as well as learn how to coach employees to manage conflict with others.
Audience
Managers, leaders and front line leaders
Learning Outcomes
When you're in a leadership position, you'll find it's inevitable that conflict will arise, therefore knowing how handle the conflict is essential. The Conflict Management Skills courseware will help you learn how to set conflict management expectations with your team, create a culture that handles conflict successfully, as well as provides the guidance you need to coach others to handle conflict successfully. When you take the time to build your skills to strengthen conflict management skills within the team, you'll find your team works better with others, is able to deliver great results in a timely manner, and is not frustrated with a challenging work environment, but instead enjoys being part of a cohesive and productive team.
Contents
This course is comprised of the following 5 modules:
Helping Employees Manage Conflict
Help Groups Resolve Conflict
Conflict Management Expectations
Create a Conflict Management Culture
Coaching Employees to Manage Conflict
Action learning
Vado e-learning courses help you to "learn by doing". Applying action learning and the "70 : 20 : 10" model for learning and development (70% of learning comes from challenging assignments, 20% from developmental relationships and 10% from coursework/training), Vado courses are designed to leverage the all-important 70% so that you can learn through action, experience and knowledge application. During the course you can expect to be asked to "break off" to undertake related tasks, try things out for real and reflect on the experience.
Features
Built to meet the way most people learn (on the job), each Vado course provides learners with tutorial videos, a course 'Introduction Video', downloadable job aids, and an exercise to perform on the job to practice and build the desired skill. With mobile responsive courses designed to work on any mobile device and any screen size, learners will be able to develop anytime, anywhere, and when the learner is ready.