Concise Writing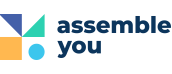 Overview
Welcome to Audio Learning from Assemble You.
In this track, we will be looking at concise writing, why it is important to communicate effectively, and actionable steps to improve your writing.
According to the Stanford Engineering STEM style guide, "writing clearly and concisely means choosing your words deliberately and precisely, constructing your sentences carefully to eliminate deadwood, and using grammar properly."
By writing clearly and concisely, you will get straight to your point in a way your audience can easily comprehend. Simply put, "Concise writing means using the fewest words possible to convey an idea."
So why do we need to write in this way?
"Readers and audiences treasure concise writing", notes a Masterclass article, "Concise sentences and paragraphs grip your reader's attention and help them focus on your main point."
"Reading sprawling sentences can feel overwhelming, confusing, or boring." says Mira Khanna, Strategic Product Marketer at Grammarly, "It can confuse readers by making it harder for them to quickly identify the main point of what you're trying to communicate. After all, they have to sift through the extra verbiage and hunt for the key points of your message. Making readers do unnecessary work can make them grumpy, and grumpy readers are less receptive to what you have to say".
Learning Objectives
Identify what concise writing is
Examine the importance of writing concisely
Discover actionable steps that will help you to write more effectively
Target Audience
Professionals who want to improve their writing.