Compounding Habits to Maximise Productivity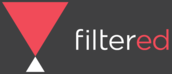 Overview
This course will have a particular focus on practical guidance for developing new habits, making achievable changes, and maximising your productivity.
We'll provide you with a series of actionable tips to incorporate into your own life and career. Good habits are closely linked to increased efficiency and putting in the work now will lead to a more productive future. We'll investigate how even the smallest changes can be significant to success.
Learning Outcomes
Explore what compounding habits are
Understand how habits can be used to maximise your productivity
Identify how developing good habits can benefit your well-being and efficiency
Examine the habits that shape the successes of great leaders
Explore why certain habits are particularly effective
Understand the value of putting effort in now for a welcome payoff in the future
Discover the importance of staying on track and methods for overcoming any setbacks
Audience
Professionals who want to learn about compounding habits.