Compliance Toolkit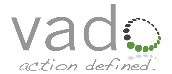 Course Overview
We know from experience that learners are turned off by boring videos, irrelevant interactions, and memorizing laws. Our training starts with the laws but goes beyond by teaching people how to behave toward others and teaching how they can expect to be treated in return. Designed for mobile playback in any location, narration is optional, and information is presented in short segments.
Audience
Individual
Course Content
Module 1 - Bloodborne Pathogens in the Workplace
Blood borne pathogens are potentially infectious materials in the blood that can cause disease when transmitted from one infected individual to another through blood or bodily fluids. This module provides awareness on the health dangers associated with Blood borne pathogen, personal protection equipment (PPE), and the importance of an Exposure Control Plan (ECP).
Module 2 - Credit Card Processing (PCI-DSS)
This module supports an employer's regulatory responsibility (PCI Security Standards Council), to inform employees about credit card processing (PCI-DSS) standards.
Module 3 - Data Privacy and Cybersecurity
This module informs the learner about the importance of data privacy and the types of information that need to be protected (PI). Examples of privacy best practices, security procedures, what to do if there is a privacy breach and a general overview of GDPR are included in the module.
Module 4 - EMV (Chip CC Global Standards)
A companion to Credit Card Processing training, this module informs employees about EMV 'Smart Card' payment method and global standards.
Module 5 - Fire Safety Awareness in the Workplace
The Occupational Safety and Health Administration (OSHA), under a program called the Hazardous Communication Standard or HAZCOM, requires that employers notify employees of their RIGHT TO KNOW what hazards they face on the job, and how to protect themselves.
Module 6 - HIPAA Privacy, Security and HITECH for General Workforce
Compliance with the HIPPA law is essential for any business that comes in contact with protected health information (PHI). This module informs the learner about HIPAA Privacy, Security, HITECH and what to do if there is a breach notification.
Module 7 - Insider Trading Awareness
This module will inform employes and executives about insider trading under Rule 10(b)(5) and what they should know to ensure that their employer will not be investigated for an insider trading violation.
Module 8 - Safety in the Workplace
This training module look at the importance of workplace safety, OSHA (The Occupational Safety and Health Act of 1970), an employer's responsibilities to ensure a safe workplace and some measures that employees can take to mitigate the occurrence of workplace related injuries and accidents
Module 9 - The Legal Aspects of Interviewing-City and State
Understand what you need to know from a legal perspective when interviewing candidates.
Module 10 - Understanding Anti-Bribery and Anti-Corruption
This module provides anti-bribery and anti-corruption guidance in accordance with Foreign Corrupt Practices Act (FCPA) training requirements.
Module 11 - Understanding the Code of Conduct
This module provides an overview of the Code of Conduct policy, why there is a policy, and what that policy means for employees.
Action Learning
Vado e-learning courses help you to "learn by doing". Applying action learning and the "70 : 20 : 10" model for learning and development (70% of learning comes from challenging assignments, 20% from developmental relationships and 10% from coursework/training), Vado courses are designed to leverage the all-important 70% so that you can learn through action, experience and knowledge application. During the course you can expect to be asked to "break off" to undertake related tasks, try things out for real and reflect on the experience.
Features
Built to meet the way most people learn (on the job), each Vado course provides learners with tutorial videos, a course 'Introduction Video', downloadable job aids, and an exercise to perform on the job to practice and build the desired skill. With mobile responsive courses designed to work on any mobile device and any screen size, learners will be able to develop anytime, anywhere, and when the learner is ready.