Compliance & Data Protection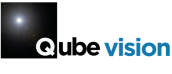 Course Overview
Do you ensure data is always secure and that UK GDPR is implemented throughout your workplace? The compliance and data protection course is designed to develop and support the duties that can be expected from a manager of a small to medium businesses in the UK.
Objectives
This course will support the manager in looking after their data and meet compliance requirements, covering:
Data Protection Act 2018 and UK GDPR
Health and safety compliance' for IT users
Website/web application management and services
Cloud computing services
Network/Cyber security
Risk management
Future-proofing
As a manager, it is vital that you understand the business responsibilities to compliance and data protection ensuring that you can develop in response to new initiatives and keep your staff at the cutting edge within their own duties. This course will support your knowledge, skills and behaviours, ultimately leading to outstanding compliance and data protection control. This course is approximately 4 hours long.
Approach
This fully online course has been carefully designed to enable you to take the materials, apply the learning to your role and is broken down into manageable stages. This course allows you to check your knowledge at relevant steps. Learning resources include:
Narrated media
Video
Downloadable PDFs
Signposting to suitable organisations
Supporting glossaries
Interactive elements
Ongoing assessment
Progress tracking
In this course you can download the following support materials:
Full transcripts of all lessons in PDF booklet form
7 PDF activity information sheets
1 spreadsheet solution support document
To ensure you are able to interact with all the course content, you will need:
Word Processor
Spreadsheet program
Presentation program
PDF reader
Printer with paper and card
Speakers/headphones
Access to the Internet
Web browser with the ability to use a VLE/LMS
Target Audience
Senior managers