Complaints Handling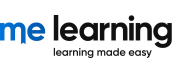 Overview
The art of complaints handling is a balance of fairness, proportionality, and consistency. Every complaint is an opportunity, but not all organisations see it this way. By completing this course, you will understand the core reasons why complaints arise and the best methods to facilitate them. By doing this, you will embrace the opportunity to improve and grow as a result of effective complaint handling.
Objectives
Rationalise why people complain
Recognise vulnerable customers and the barriers for complaints
Conduct complaints in a fair and proportional manner
Recognise the benefits of a robust complaints process
Audience
For anyone in a customer facing role.