Communication skills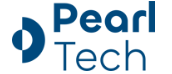 Course Overview
In any job, you will need to communicate with others. That's why excellent communication is desirable to employers and an essential skill to possess. How you communicate and present yourself could make the difference between career success or failure. So, it's safe to say that communication is very important. Whether you're face to face with customers at work or looking to bag your first job, good communication skills are needed to impress. Are yours a little rusty? Don't panic. Communication Skills will take you from communication novice to expert in no time.
Who is this course for?
Communication Skills is aimed at young adults, aged 19 or below. It has been designed for anyone who wishes to improve their communication skills to help them make a good impression at interview or improve their performance in the workplace.
What will you get from this course?
Upon course competition, you will be a communication master. You'll be able to communicate appropriately with others and adapt your communication depending on the circumstance, thereby making an excellent impression on employers and those around you. This may help to boost your employability and will enable you to thrive in any working environment.
When you have completed this course, you will be able to:
Define the different forms of communication
Speak clearly and politely
Improve your telephone etiquette
Attentively listen to others
Adapt your communication depending on the environment and situation
Use appropriate language when providing information or when asking for help
Understand how body language and tone of voice contribute to communication
Course features
Glossary of useful terms relating to work, behaviour and communication
Additional resources so that you can take your learning further
Case studies and success stories that bring the material to life
Questions throughout to test your understanding
'Practice makes perfect' section to put your knowledge into context