Communication Fails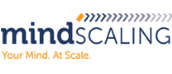 Overview
Communication isn't just about talking or sending messages. Authentic communication requires reception by the reader or listener, and that's usually a two-way street. Learning to communicate more effectively requires learning to be a present listener and to speak when it's productive to speak. This course series enables you to understand the purpose of each communication channel available to you and how to align that purpose with a clear delivery.
In this series, our objectives are:
Evaluate and develop your understanding of how others see you.
Align your message and delivery to the goal of your communication.
Learn to refine your questions to get the most advantageous responses.
Use mistakes to improve workplace relationships and perceptions.
Titles in this series include:
What you see is what you get - Using self-awareness to help build your brand
Wait, what? - Tips to be a better listener
Asking for a friend - How to ask questions that count
What I meant to say was… - How to choose the right words for your audience
Did you get my text? - How to choose the right medium for your message
Call me - How to level up your phone skills
Check your email - Tips for sending effective emails
You're muted - Tips for effective video conference communication
Can I be blunt? - How to use tact when speaking your mind
Mea culpa - How to admit when you've made a mistake