Code of Conduct Essentials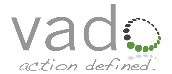 Course Overview
This 45-minute course, presented in a familiar news show format, is divided into brief, schedule-friendly episodes-- and features interactive videos and gamification to enrich the learning experience. It explains the behaviors that are expected of individuals to create a workplace that adheres to the firm?s code of conduct. Doing the right thing (acting with integrity), playing by the rules, protecting information and working together are the four pillars of the program. The course covers a range of topics including anti-corruption, avoiding conflicts of interest, antitrust, confidential information, data privacy, information security, and maintaining a respectful workplace, to name a few.
Audience
Individual
Learning Outcomes
Learn the core concepts of business ethics, appropriate code of conduct, and behavior standards and expectations in the workplace.
Action learning
Vado e-learning courses help you to "learn by doing". Applying action learning and the "70 : 20 : 10" model for learning and development (70% of learning comes from challenging assignments, 20% from developmental relationships and 10% from coursework/training), Vado courses are designed to leverage the all-important 70% so that you can learn through action, experience and knowledge application. During the course you can expect to be asked to "break off" to undertake related tasks, try things out for real and reflect on the experience.
Features
Built to meet the way most people learn (on the job), each Vado course provides learners with tutorial videos, a course 'Introduction Video', downloadable job aids, and an exercise to perform on the job to practice and build the desired skill. With mobile responsive courses designed to work on any mobile device and any screen size, learners will be able to develop anytime, anywhere, and when the learner is ready.