Choosing Your Sales Techniques & Using Battle Cards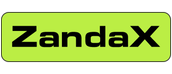 Course Overview
The course gives you an overview of some of the most popular, and respected, selling techniques in use today, as well as how to use Battle Cards as a means of empowering your team.
We show you six top sales techniques, and explain how they relate to different situations - and how standardizing them in your team will boost sales.
And there's a great lesson on creating Battle Cards, which is an amazingly simple tool that eliminates obstacles to selling by giving salespeople the quick answers to questions that will often throw them off course.
When you've finished this course, you'll know how to evaluate the selling technique that suits your operation, to standardize it across your team, and supercharge your salespeople with Battle Cards!
Course Objectives
After taking this course, you'll be able to:
Evaluate best options for selling techniques
Create battle cards for your salespeople
Course Outline
Course Introduction & Workbook Download
Six Top Selling Techniques
Creating Battle Cards for Your Sales Team
Key Takeaways
[NOTE: An interactive workbook is provided to support your learning]
Target Audience:
Our Choosing Your Selling Techniques and Using Battle Cards course has been developed for sales managers, present and aspiring, who are looking for an interactive, practical guide to popular selling techniques to enable them to consider which may be best for their team.
This is a 'back to basics' course, so although experience in a sales or sales management role will be very helpful, you won't need it to understand the content.