Child Sexual Exploitation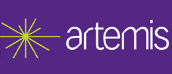 Description
Sexual exploitation of children has been identified throughout the UK, with both victims and perpetrators coming from a range of social and ethnic backgrounds. It affects boys and girls. It is a form of sexual abuse and can have a serious impact on every aspect of the lives of children involved.
Audience
Everybody working with children and young people
Objectives
By the end of this course you should be able to:
Understand the nature, signs and indicators and risks associated to Child Sexual Exploitation (CSE);
Recognise the groups that are especially vulnerable to CSE and the types of exploitation activities;
Understand the impact of CSE on children and their families;
Understand the attitudes of victims of CSE and strategies to engage with children at risk of exploitation;
Understand the principles of effective evidence gathering and record keeping;
Understand how and when to refer and where to get additional information and support;
Know legislation relating to CSE and policies and procedures within your own organisation.
Duration
Estimated learning time: 60 minutes.