Child Sexual Exploitation (Level 2)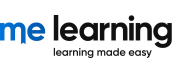 Overview
Following on from Child Sexual Exploitation (Level 1), this Level 2 course expands the topic and gives you the confidence to assess, intervene and fulfil your responsibilities for safeguarding children. You'll look at the legislation in place to deal with CSE and develop an awareness of support available to victims.
If you work with children, it's essential that you have a clear understanding of issues directly relating to child sexual exploitation (CSE). In this three-module course you will deepen your knowledge and understanding of the law, the victims, assessment and intervention strategies, and the risks and responsibilities we all share. Together we will help shape a safer future for the young people in our community
The course contains additional resource materials, useful links and refresher guides.
Course Objectives
By the end of this course, learners will be able to:
Take action to support and protect victims of CSE and reduce its prevalence
Understand the legislation relating CSE and who it applies to
Apply the key points of consideration prior to, and during a CSE risk assessment 
Implement good practice principles, and intervention strategies 
Demonstrate a knowledge of the groups responsible for child safeguarding and promoting the welfare of children and young people 
Identify the scope and ability of safeguarding groups and where information should be shared across groups and boundaries 
Modules
The Law and Victim Support
Risk Assessment and Intervention
Roles and Responsibilities
Audience
The course aimed at all safeguarding professionals who have a duty to safeguard and promote the welfare of children and young people (this includes, social workers, police officers, teachers, family support workers, foster carers and health professionals to name a few).