Child Protection - Level 1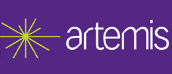 Description
The Child Protection course is an introduction to the concept of providing protection to children in your care. The course will cover understanding the concept, the size of the challenge, how to spot issues of concern and what to do about them.
Audience
Everybody working with children and young people
Objectives
Objectives for the course are:
To enable all people working with the care of children to understand the concepts of safeguarding children and child protection.
Recognise the signs and symptoms of abuse.
To be able to record appropriately any concerns they may have.
To feel confident in making referrals to the appropriate agencies.
To identify other tools practitioners can use to raise concerns about children in their care when abuse is not thought to be a significant factor.
Duration
Estimated learning time: 90 minutes