Catheter Care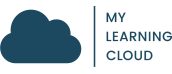 Course Overview
This course has been designed for those working in the care sector with service users who require catheters and ensures that learners understand what catheterisation is and the risks involved with it. Learners will gain an insight into the types of catheters and why they are necessary, as well as types of incontinence and how they are caused.
Learning outcomes:
To gain an understanding in what catheterisation is
To explore the reasons for catheterisation
To understand the causes and types of incontinence
To understand what risks are involved with catheterisation
To understand the different types of catheters
To understand the theory of how to insert a catheter
To understand the theory of male and female catheterisation procedure
To explore the post procedure catheter positioning
To understand the importance of record keeping
This course links to the RQF Optional Specialism.