Caring For Vulnerable Customers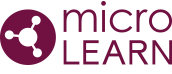 Overview
Caring for vulnerable customers is a cornerstone of customer and client care in modern corporate culture. How a company takes care of customers at a disadvantage reflects on its values and position in the marketplace. This course will examine how to identify a vulnerable customer and how to consider making the appropriate allowances for their specific needs.
Top Tips
Pay close attention to what your customer says and how they say it.
Treat every customer with empathy and as an individual to determine the level of support they may need.
Remove barriers to communication, but make sure to protect the customer's legal rights.