Care Certificate - Full Training Suite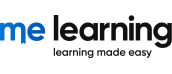 Overview
The Care Certificate was introduced in order to raise the standard of care of elderly and vulnerable people in our society. It set out a 15-standard programme of care training for care workers, replacing the Common Induction Standards (CIS) and the National Minimum Training Standards (NMTS).
In this Skills for Care endorsed training suite, you'll get all the theoretical knowledge you need to underpin the practical demonstration elements of your care certificate standards training or social worker training.
The Care Certificate is a comprehensive care guidance programme to ensure that if you're working in care, you're providing the best-quality and most compassionate service to vulnerable people.
All organisations with a responsibility for those in care will need to demonstrate that they've met the standards set out in the Care Certificate.
Despite the enormity and complexity of the Care Certificate, we've developed a Skills for Care endorsed suite that splits the 15 standards into individual, easily manageable modules. So, this Care Certificate training is designed to suit you and your lifestyle – learn each of the standards in bitesize chunks that won't interrupt your workday.
Audience
You will be expected to undertake the Care Certificate if you are 'new staff, new to care' and employed as a healthcare assistant, assistant practitioner, care support worker or if you support clinical roles where there is direct contact with patients.
You'll also need to do the Care Certificate if you're an adult social care worker, providing direct care in residential and nursing homes or a hospice, or you are a home care worker. It's also ideal for anyone seeking general care guidance.
The Care Certificate:
applies across the health and social care sectors
is portable between sectors and organisations
is an assessment of both knowledge and competence
Objectives
Once you've completed this Care Certificate course, you'll have a knowledge of:
The role of the health and social care worker
Areas for your own personal development
Care Certificate answers and solutions
The importance of effective communication in meeting the needs of service users
The values and importance of equality and inclusion and awareness of key legislation
Key principles for implementing a duty of care
Key principles of safeguarding within health and social care
How to promote and deliver person-centred support
The roles and responsibilities relating to health and safety and awareness of the related key legislation
Modules
Understanding Your Role
Your Personal Development
Duty of Care
Equality & Diversity
Work in a Person-Centred Way
Effective Communication
Compassion, Dignity and Privacy
Fluids and Nutrition
Mental Health, Dementia and Learning Disabilities
Safeguarding Adults
Safeguarding Children
Basic Life Support (BLS)
Health and Safety
Handling Information
Infection Prevention and Control