COVID19 Customer Service: De-escalating Conflict over Safety Rules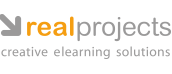 Course Overview
In the COVID-19 era, many retail and hospitality businesses have introduced rules to make sure customers observe social distancing requirements, such as one-way systems, queues for entry, or new service and collection processes. Customer service professionals have found themselves tasked with challenging customers who are not following these rules.
Situations like this can quickly escalate into conflicts. In some cases, fear of infection makes those involved angry or fearful. In others, deeply-held political beliefs cause feelings to run high. These are new challenges for most customer-service professionals, and many will need training in how to handle them.
This animated video course shows learners how to challenge non-compliant customers in a way that not only avoids conflict but provides a positive customer experience. Learners are introduced to the variety of reasons why customers might not follow rules, from medical exemptions to political beliefs. Finally, the course equips CS professionals to recognize signs of potential aggression, de-escalate confrontations, and stay safe when de-escalation doesn't work.
To develop this course, we've drawn on the expertise of security specialists Trisat, who have helped clients from Jaguar Land Rover to T-Mobile keep their people safe. Our 15 years' experience in learning design, UX and creative writing make the learner experience engaging and empowering.
Course Objectives
Guided by lively audio narration and creative animation, learners will find out how to:
Prepare the workplace with appropriate signs
Assess why a customer might not be following safety rules
Challenge a customer who is not following the rules
De-escalate conflict
Disengage safely when de-escalation fails
The course also includes a short assessment, so learners can test their mastery of the material.