COVID-19 Leadership: De-escalating Mask-related Conflict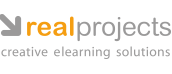 Course Overview
In the COVID-19 era, supervisors in customer-facing teams have found themselves tasked with intervening in conflicts arising over the wearing of face coverings. These situations can escalate quickly. In some cases, fear of infection makes those involved angry or fearful. In others, deeply-held political beliefs cause feelings to run high. These are new challenges for most customer-service supervisors, and many will need training in how to handle them.
This animated video course introduces learners to the key techniques of conflict de-escalation. Lively audio narration and creative animation guides learners to an understanding of how conflict situations escalate. Finally, the course offers four detailed de-escalation strategies for achieving a peaceful resolution to conflict. Helpful examples show learners how these concepts apply in mask-related situations.
To develop this course, we've drawn on the expertise of security specialists Trisat, who have helped clients from Jaguar Land Rover to T-Mobile keep their people safe. Our 15 years' experience in learning design, UX and creative writing make the learner experience engaging and empowering.
Course Objectives
By the end of the course, learners will know:
How conflict escalates
How to break the "vicious cycle" of escalation
How to recognize potentially aggressive body language
Four strategies for de-escalating conflict
What to do when de-escalation fails
The course also includes a short assessment, so learners can test their mastery of the material.