COVID-19 De-escalating Conflict: Delivery Drivers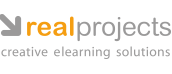 Course Overview
Delivery drivers are playing a vital role during the Covid-19 pandemic, but it's a role that occasionally puts them in conflict situations.
Sometimes customers who fear infection react angrily when they feel their safety preferences aren't being respected. Meanwhile other customers ignore safety requirements altogether, and behave in ways that can endanger the drivers who deliver to them.
This means that drivers need to know how to avoid these conflicts, and how to de-escalate them when they arise.
This animated video course shows learners how to anticipate the COVID-19-related conflicts that can arise during a delivery and defuse them with key de-escalation techniques. It also helps learners to understand the causes of conflict, and to stay safe when de-escalation doesn't work.
To develop this course, we've drawn on the expertise of security specialists Trisat, who have helped clients from Jaguar Land Rover to T-Mobile keep their people safe. Our 15 years' experience in learning design, UX and creative writing make the learner experience engaging and empowering.
Course Objectives
Guided by lively audio narration and creative animation, learners will find out how to:
Avoid conflict through effective preparation
Act early to deflect potential conflict
De-escalate conflict situations
Disengage safely when de-escalation fails
The course also includes a short assessment, so learners can test their mastery of the material.