COSHH Refresher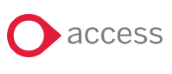 Overview
You may already know of many common substances in your workplace that are easily recognised as harmful (such as paint, cleaning products and solvents). Or it may be that hazardous substances (such as dust, fumes or waste) are created as part of your work process.
Regardless of the way in which these substances may be encountered, safety is key when working with any hazardous substances.
This refresher course is suitable for any employees who come into contact with, or who are responsible for the handling, transporting, and storing of hazardous substances.
Objectives
At the end of the course, trainees will:
Cover the meaning of COSHH and what is and is not covered.
Cover COSHH risk Assessments, Safety Data Sheets, and GHS symbols.
Cover key exposure routes, WELs, and PPE.