COSHH - Control of Hazardous Substances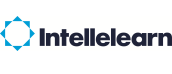 Overview
This COSHH online course has been created to provide people at all levels in any organisation with the knowledge and guidance of the Control of Substances Hazardous to Health Regulations 2002.
All employees should be fully trained on COSHH to ensure that tasks are carried out in the workplace in a safe manner. This COSHH online course provides all the knowledge and guidance to help make any workplace a safer place to work.
This COSHH Level 2 course is divided into 4 easy to follow interactive modules and includes a multiple choice test at the end. The course covers:
Introduction to COSHH
COSHH Legal Regulations
Problems to Health From Hazardous Substances
Identifying Hazardous Substances
COSHH Risk Assessment and Control Measures
Monitoring the Assessment and Health Surveillance
Aims of the Training Course:
By the end of this course learners will have a thorough understanding of:
understand what COSHH stands for any why it is important
understand where hazardous substances may be found
understand the effects that dangerous substances can have on their health
be able to identify danger warning symbols
know how to assess risks and ensure control measures are used and maintained
know how to carry out appropriate health surveillance
This Intellelearn COSHH Level 2 course includes:
Stop-Start technology meaning you learn at your convenience
All device compliant meaning you can use laptop-tablet-smartphone at anytime
Ensures compliance with UK Health and Safety legislation
Developed by Health & Safety Professionals
Accredited by both RoSPA and CPD
Approximate duration: 30 - 45 Minutes
Accreditation:
This COSHH Level 2 online course is fully accredited by both RoSPA (Royal Society for the Prevention of Accidents) and CPD.
Format:
The course is divided into modules with a short quiz at the end of each to test your knowledge. Once you have progressed through each of the modules you can access a multiple choice quiz based on the material that you have studied.
Duration:
The COSHH Level 2 course takes approximately 30-45 minutes to complete. As an e-learning course you can complete this training in convenient stages.