Business Writing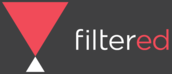 Overview
This course offers tangible tools and techniques to improve writing. Whether it's a two-line email or a two-Hundred page report, the quality, focus and speed of written communications will increase.
Learning Outcomes
Know what readers want.
Structure and plan your writing.
Write with style and confidence.
Edit to improve readability.
Build a readership.
Audience
Professionals, team leaders, managers, analysts and consultants.
Syllabus
Section 1: Intro
Section 2: Writing for Readers
Unit 2.1 - What Do You Want from Your Reader?
Unit 2.2 - What Do Readers Want from Your Writingg
Unit 2.3 - Writing With Purpose
Unit 2.4 - Section Plenary
Section 3: Structure and Flow
Unit 3.1 - Planning & the Pyramid Structure
Unit 3.2 - Flow
Unit 3.3 - Section Plenary
Section 4: Writing with Style
Unit 4.1 - Make Your Writing Easy to Follow
Unit 4.2 - How to Write a Great Sentence
Unit 4.3 - The Words That Attract Readers
Unit 4.4 - Punctuation and Grammar
Unit 4.5 - Section Plenary
Section 5: Editing your Writing
Unit 5.1 - Getting the Most from Feedback
Unit 5.2 - Editing Your Work
Unit 5.3 - Section Plenary
Section 6: Course Ending
Duration
5.5 Hours