Business Analysis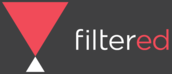 Overview
The course will take you through a proven, structured process to improve your ability to collect, analyse and Forecast information to generate valuable insights and make well-supported business decisions.Employing exercises and solutions easily adaptable for your own workplace, this course employs a combination Of written materials, screenshots, videos and over 60 professional spreadsheet models (especially developed for Excel 2007/2010/2013).
Learning Outcomes
Understand what drives change and predict future performance.
Communicate information to colleagues, clients and stakeholders effectively.
Understand your audience and present data using Excel.
Audience
Financial and business analysts, managers, planners, customer-service staff, operations staff and information-management personnel.
Professionals, team leaders and junior to intermediate Business Analysts would also benefit.
Syllabus
Section 1: Introduction
Unit 1.1 - Turning Numbers into Better Business Decisions
Section 2: The Business Analyst's Excel Toolbox
Unit 2.1 - Essential Excel for Business Analysis : Introduces four essential Excel techniques that differentiate good spreadsheets from average ones: using range names, conditional formatting, data validation and matching and ranking data.
Unit 2.2 - Professional Tools for Business Analysts
Section 3: Collecting and Managing Business Data
Unit 3.1 - Importing and Exporting Data
Unit 3.2 - Power Functions for Managing Business Data
Section 4: Communicating Your Message
Unit 4.1 - Your Stakeholders and Their Needs
Unit 4.2 - Data Presentation Formats That Work
Section 5: Winning Charts for Business Communication
Unit 5.1 - Professional Chartin
Unit 5.2 - Dynamic Charts
Unit 5.3 - Some Special Charts for Business Analysis
Section 6: Looking Inside Your Data (Analysis)
Unit 6.1 - Analysing Data with Pivot Tables
Unit 6.2 - Managing Pivot Tables Output
Section 7: Comparing Business Scenarios
Unit 7.1 - Decision Making with Compared Scenarios
Unit 7.2 - The Scenario Manager
Section 8: Looking Outside Your Data (Forecasting)
Unit 8.1 - Time Series and Forecasting
Unit 8.2 - Working with Moving Averages
Unit 8.3 - Introduction to Regression
Section 9: Ending
Duration
12 Hours