Business Analysis Foundation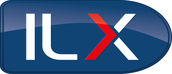 Course Overview
The ILX Business Analysis Foundation e-learning prepares you for the BCS Foundation certificate in Business Analysis examination, which is one of four modules required to gain the International Diploma in Business Analysis. The Foundation qualification is aimed at those who want to understand business analysis, support change and improve business processes.
Learning Outcomes
By the end of this course you should have a comprehensive understanding of business analysis, including:
The role and competencies of a Business Analyst
Investigation techniques, including interviews, observations, workshops and prototyping
How to categorise, analyse and manage stakeholders
How to model business processes
Making a business and financial case an assessing feasibility
How to establish, document and model requirements
Target Audience
Business Analysts
Business Managers
Business Change Managers
Project Managers
Course Modules
Introduction and overview
What is business analysis?
The competencies of a business analyst
Strategy analysis
The business analysis process model
Investigation techniques
Stakeholder analysis and management
Modelling business processes
Defining the solution
Making a business and financial case
Establishing the requirements
Documenting and managing requirements
Modelling requirements
Delivering the requirements
Delivering the business solution
Exam simulator
Exam
Closed book
60 minutes duration
Multiple-choice examination
Pass mark is 26/40 (65%)
Please note that the exam for this certification is not included with this course but can be purchased separately from the course publisher. Booking details for the exam are provided on request.