Business Analysis Foundation - 4th Edition (eLearning course)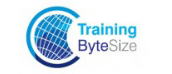 What is Business Analysis
The British Computer Society (BCS) have established a series of qualifications which lead to the BCS Diploma in Business Analysis. The first step of this journey is the BCS Business Analysis Foundation Certificate. This course is aimed at:
Experienced IT Practitioners
Experienced Business Users moving into a Business Analysis role and
Students qualifying in Business Studies, Computer Studies or Information Management Systems.
Why buy this course?
Having specialised in the development of elearning training courses for over 20 years you can be assured of an exceptionally high quality, interactive product. The delivery of the training course is through a truly collaborative online learning platform, ideal for organisations with a global reach. The course is approximately 20 hours long, interactive and uses audio and animation to create an interesting and involved training programme. The Virtual Learning Environment brings together forums, discussions, resources, social media, support videos and much more.
Re-enforce your knowledge of the Foundation syllabus before sitting the final exam by completing the interactive quiz after each session and the mock exam quizzes at the end of the Foundation course. This will significantly enhance your understanding of the method.
The beauty of elearning is you can study in bite size chunks, having the bookmarking system you can just pick up where you left off.
Take the exam at a selection of test centres including Prometric or Pearson Vue or we can arrange exams in house for groups.
How to obtain the course handbook
There is a course handbook which is available for purchase separately, which would be recommended to have in addition to this course. The details of this handbook can be found here: https://www.trainingbytesize.com/product/business-analysis-4th-edition-handbook/
Business Analysis Foundation course synopsis
01 - Introduction
02 - Competencies of a Business Analyst
03 - Strategy Analysis
04 - The Business Analysis Process Model
05 - Investigation Techniques
06 - Stakeholder Analysis and Management
07 - Modelling Business Processes
08 - Defining the Solution
09 - Making a Business and Financial Case
10 - Establishing the Requirements
11 - Documenting and Managing Requirements
12 - Modelling Requirements
13 - Delivering the Requirements
14 - Delivering the Business Solution