Building Your Brand on LinkedIn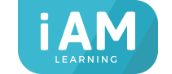 Overview
Nowadays, it seems everyone is on social media. It's useful for keeping you up to date with everything you're interested in, and to form connections. Businesses, of course, are on social media, too. The social-media platform of choice for businesses and professionals is LinkedIn, and if you want to get further in your chosen profession, then this could very well be the place for you.
As a professional, you are essentially a 'brand'. And your brand is key when it comes to being recognised by your peers or potential future employers, especially on LinkedIn. So if you're venturing into this LinkedIn world, you'll need to know what to do to maximise your appeal and build that brand. This course will show you how.
Outline Learning Objectives:
Determine your brand – how you want to be perceived by your peers, clients, and potential employers
Build a network of connections with other users in your field to maximise brand awareness
Utilise LinkedIn's tools and features effectively to support your brand image
Why take this course?
This course is aimed at anyone who's eager to get ahead in their chosen career. LinkedIn is a great platform to sell yourself to potential employers or just to make connections in the same field that you work in. If you look your best on LinkedIn, they'll notice. Let's take a look at how you can get ahead.