Building Relationships with customers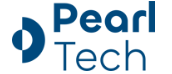 Course Overview
A business would be nothing without its customers. That's why strong customer relationships are so important; they build loyalty between your service and its customers and a good reputation for your business in turn. Essentially, good organisation-customer relationships provide the foundations for future business success. If you want to make a positive impact on your customers, and your company on a wider scale, then you'll need to understand how to connect, and build a rapport, with your clientele. Don't worry if you're not sure where to start: Building Relationships with Customers is here to show you the way.
Who is this course for?
Building Relationships with Customers is designed for anyone employed in the customer service sector that wants to build stronger relationships with their customers and develop their client base.
What will you get from this course?
Building Relationships with Customers will equip you with the knowledge and skills to form good relationships with customers and go above and beyond to assist them. You will make your customers feel respected and valued, which will boost customer satisfaction and lead to greater business success as a result.
When you have completed this course, you will be able to:
Distinguish between internal and external customers
Effectively communicate with clients
Identify types of behaviour that will upset/impress
Improve relationship and rapport with customers
Understand the importance of keeping customers informed and reassured
Meet your customer's individual needs and expectations
Gather customer feedback in order to improve your service further
Build a strong, loyal customer base for your service
Enhance client satisfaction and happiness
Course features
Interactive, audio-led content with videos for an engaging study programme
Practice activities and scenario-based exercises to test your understanding
Advice and tips from experts in the customer service sector
Additional course resources to take your study further
Glossary of useful terms and phrases